Writing
2018-9-3 16:21:16
Lately I've been experimenting with putting all of the app state in the URL as query paramaters. I want to sketch out my current thinking about the pattern. ¶ ![A screenshot of the set-counter app with nine counters set up....
2018-4-19 18:04:00
on blog.fastforwardlabs.com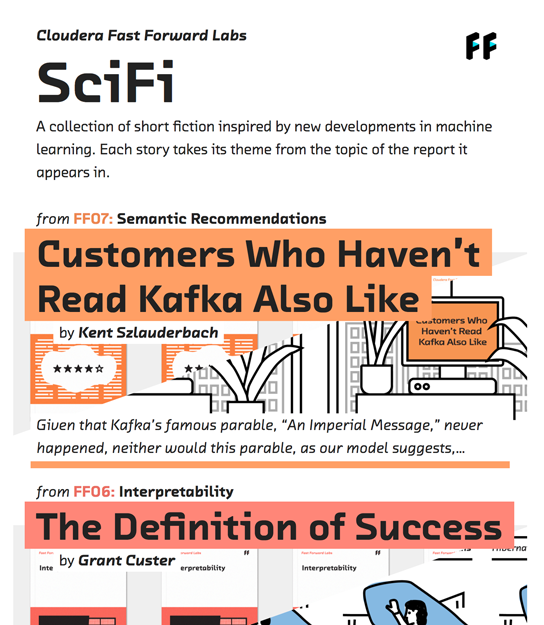 Today we are launching a [mini-site featuring our collection of short stories inspired by new developments in machine learning](https://scifi.fastforwardlabs.com/). Beginning with our fourth report, we started including a science-fiction story along with the technical and strategic overviews that...
2018-3-6 15:50:00
on beta.observablehq.com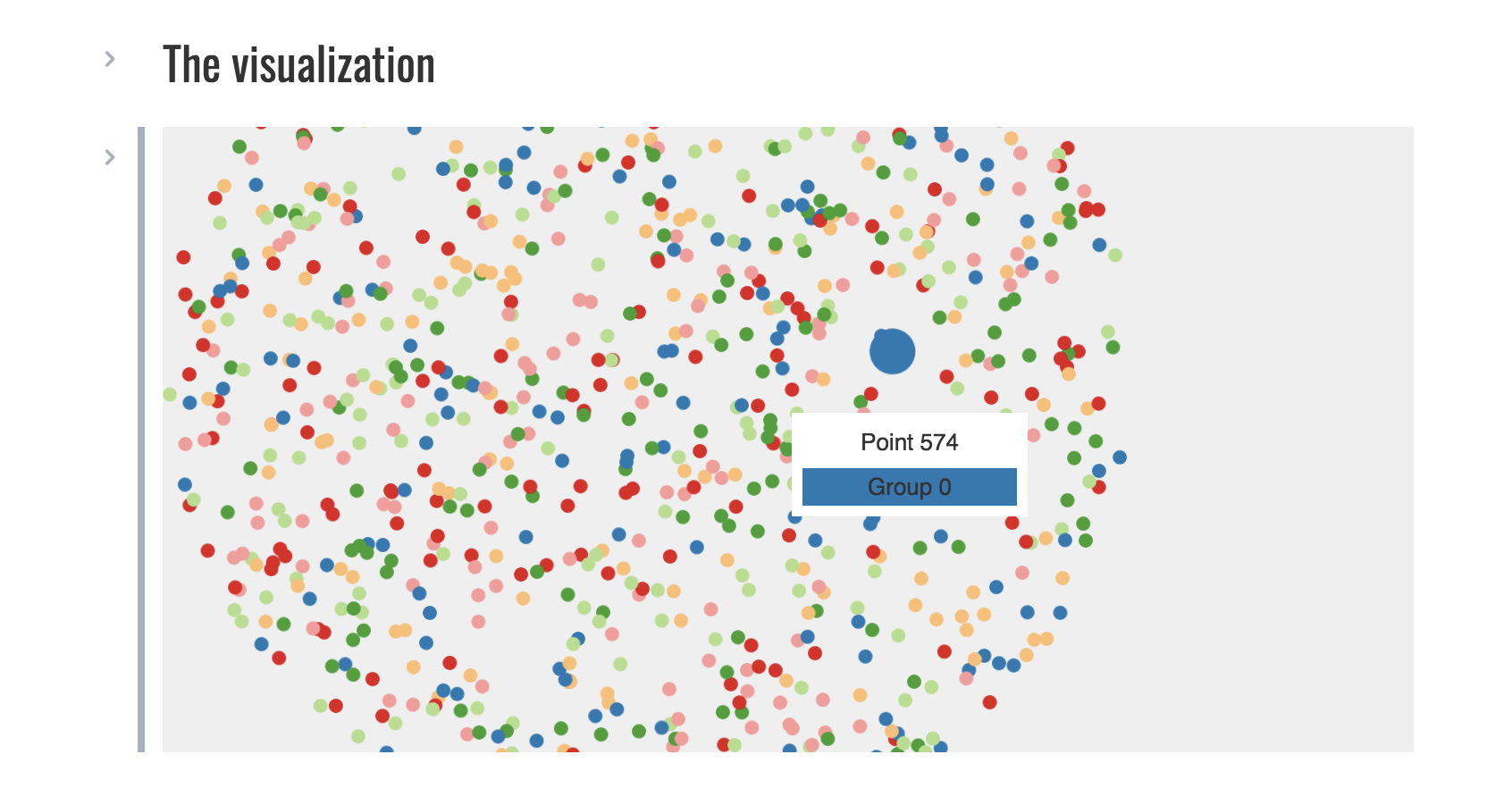 _A code walkthrough of how to use three.js for large 2D data visualizations._ Three.js can smoothly render a large number of points in the browser but there are some tricks to making it work for interactive 2D visualizations. This is...
2018-2-12 00:17:26
_Note: this post is unfinished. (because it was badly scoped? Ba-dum-tss)_ ¶ ![](/static/images/feed/Screen_Shot_2018_02_10_at_4_23_53_PM-1518297923315.png) ¶ _A screenshot of the new CFFL Post Editor_ ¶ Over the past week I built a post-editor for the [Cloudera Fast Forward Labs blog](http://blog.fastforwardlabs.com/). It allows you...
2018-1-22 04:15:41
This is my first full year of having and using this blog. So it's my first opportunity to do a year in review post. I'm going to go through month-by-month for my work posts using my [archive page](http://feed.grantcuster.com/feed_archive). ¶ ## January ¶ ![A...
2017-11-19 17:56:57
I wanted to collect some threads here as I read and explore procedural generation more. I have been thinking about how engaging with (either playing or creating) a simulation of the world encourages stronger engagement with the actual world. Some examples: ¶...
2017-11-5 16:07:06
I've been dancing around a bit trying to decide where to start with my possible NaNoGen month attempt and maybe my ProcJam thing as well. ¶ ## Starting scope: - Make a room with walls (which will actually be the backyard for...
2017-11-2 14:23:56
on blog.fastforwardlabs.com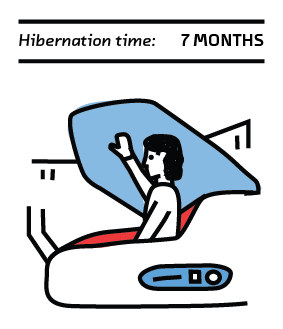 ## 1. Ship S-513: Hibernation Room ¶ The crew awoke to Ship's message: ¶ "PLANET OF INTEREST APPROACHING – ESTIMATED ARRIVAL FOUR HOURS – BEGIN PREPARATION FOR ON-PLANET EXPLORATION." ¶ Rue glanced at the monitor – they'd been out for...
2017-11-2 02:18:37
I've been thinking about joining in to [National Novel Generation Month](https://github.com/NaNoGenMo/2017) and wanted to sketch out preliminary thoughts here. ¶ ## The game ¶ I've been experimenting with a procedurally generated simulation. Basically like a game but with all non-playable characters. The scene...
2017-10-11 03:00:00
on blog.fastforwardlabs.com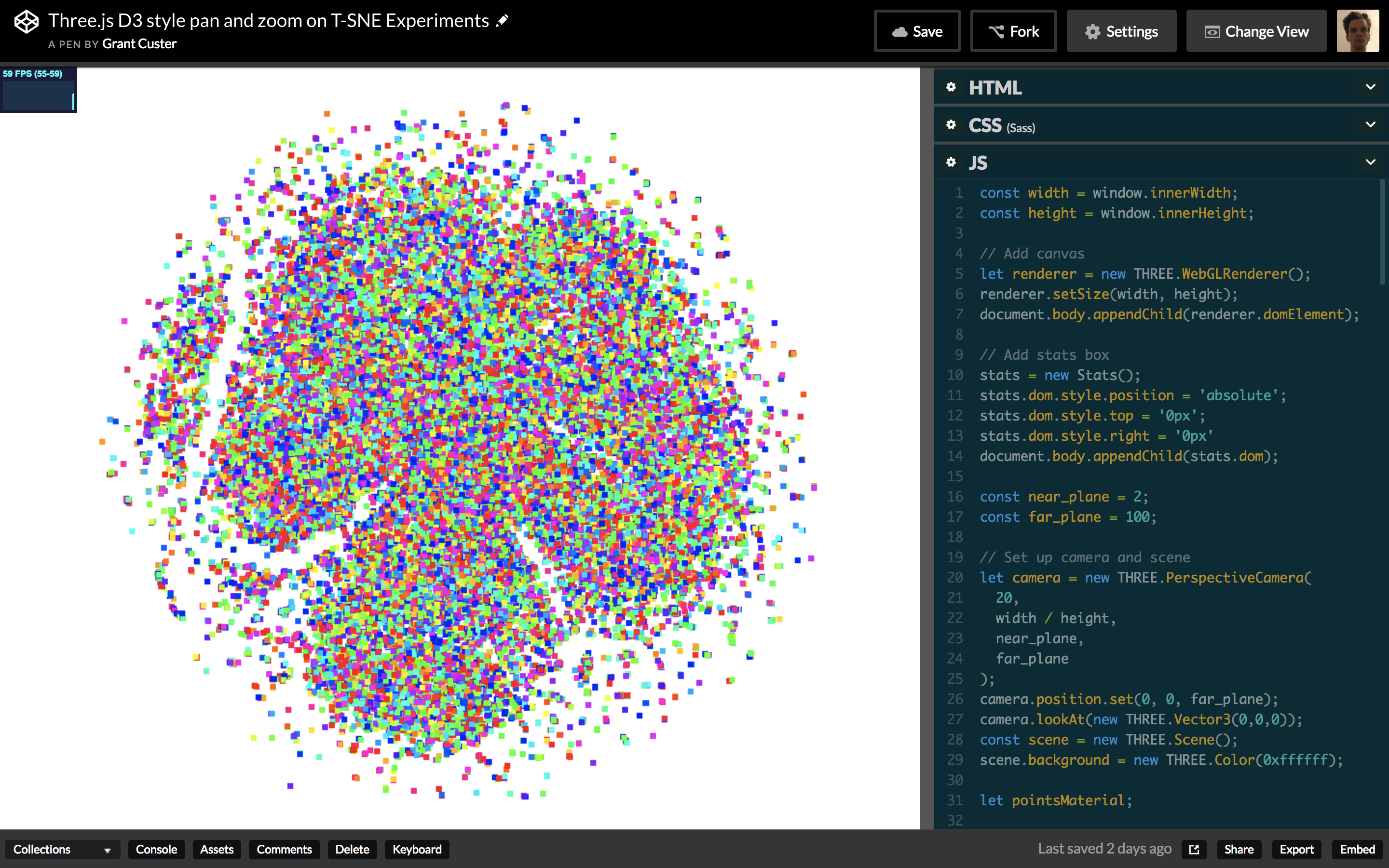 We've started work on our next prototype. While the design is still evolving, we're pretty sure one element of it will be a visualization of tens of thousands of data points, clustered through a dimensional reduction algorithm (most likely using...
2017-9-28 03:00:00
on blog.fastforwardlabs.com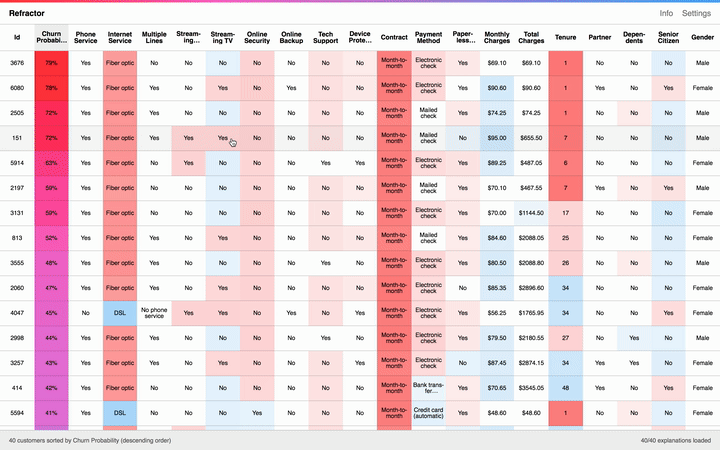 ##### This post is part of a series highlighting the importance of interpretability. Previous posts include a [video conversation on interpretability](http://blog.fastforwardlabs.com/2017/09/11/interpretability-webinar.html), [a guide to using the LIME technique to predict whether couples will stay together](http://blog.fastforwardlabs.com/2017/09/01/LIME-for-couples.html), and a look at the...
2017-6-30 01:32:01
This post was inspired by (at least) a couple of things: ¶ 1. Listening to [danah boyd on the Ezra Klein podcast](https://itunes.apple.com/us/podcast/the-ezra-klein-show/id1081584611) on my walk home. They talk about a huge range of interesting stuff, but I was especially struck...
2017-6-26 00:16:50
*This is a post about the code this blog runs on. My original post got really long so I split it into two parts. This first part talks about the other projects that influenced how I set up this blog....
2017-6-17 16:20:00
This is the second version of this blog. I added more sections (like this one), but the meat of it is the [feed]('/') which looks pretty much like it did in the first version. ¶ ## Inspiration ¶ ![A screenshot...